Research Report 2019: Elucidation of the mechanism of arrhythmia during myocardial infarction by heart-on-a-chip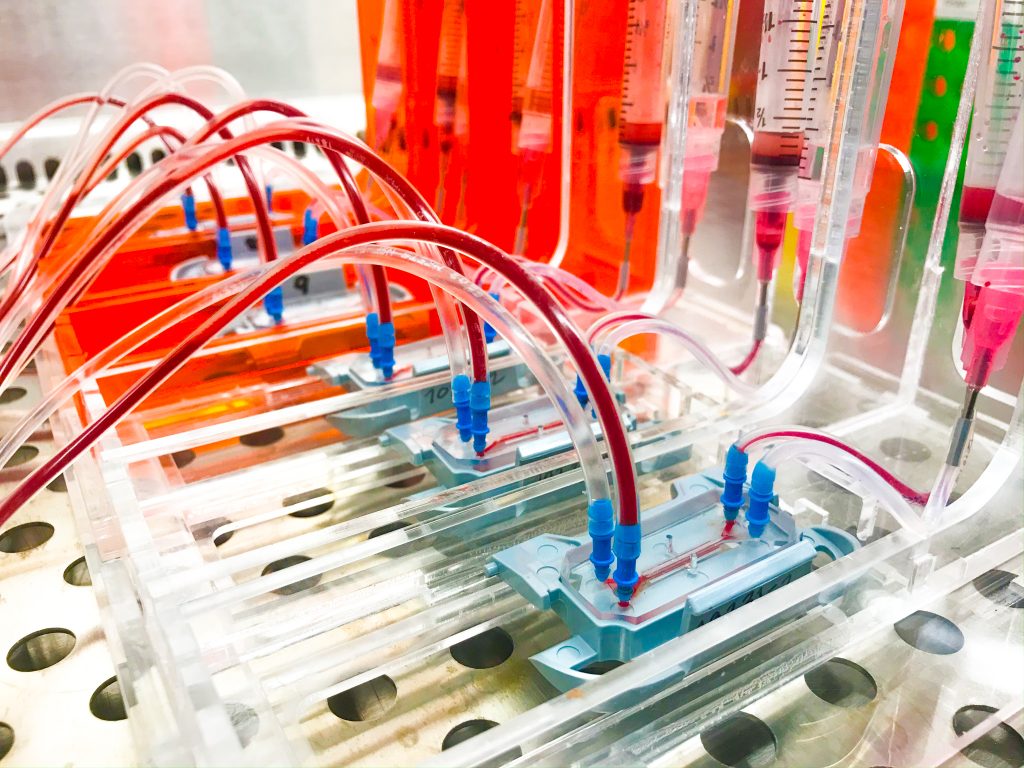 The principal investigator, Ken Takahashi, traveled to Boston, USA from the end of July 2018, and began research at the Wyss Institute at Harvard University. His original plan was to complete the joint research at the end of July 2019 and return to Japan.
Related: Joining Harvard Medical School
However, Takahashi joined the "Blood-Brain Barrier Team" within the Wyss Institute, which has strong ties with industry including pharmaceutical companies. As a result of the development of the fascinating project, he extended the research period in Boston by 4 months, which led him to form a network with about 50 excellent researchers from all over the world.
Common mechanism for myocardial infarction and stroke
At Harvard, Takahashi has developed a model of ischemia-reperfusion injury on the blood-brain-barrier-on-a-chip. Just as the ischemia-reperfusion injury causes myocardial infarction in the heart, it causes stroke in the brain. His original interest in the myocardial infarction now extended into the brain ischemia-reperfusion injury as well, because there seems to be a common molecular mechanism for these two distant diseases.
My experience at Harvard was amazing. People are good and brilliant. Collaboration is very active. It's extremely difficult to imitate the wonderful research environment in the Wyss Institute, but it must be done to improve the science environment in Japan.

Ken Takahashi
Takahashi acquired techniques such as cell culture, perfusion of culture medium and blood, and live imaging on organ chips at Harvard University. On the other hand, at Okayama University in Japan, his team had established a method to reproduce ischemia-reperfusion using cardiomyocytes differentiated from human iPS cells.
Beyond the achievements
The development of this ischemic heart disease model of human iPS cardiomyocytes has brought great results. As a result, a research paper was published in Biochemical and Biophysical Research Communications. In addition, Takahashi received a formal submission request from Journal of Visualized Experiments. This achievement was published in a press release at EurekAlert!, an affiliate of the world-leading Science journal, and was introduced in eight overseas media. Furthermore, Okayama University has decided to apply for a patent for the research results on the efficiency of myocardial differentiation induction by co-culturing iPS cells and gingival fibroblasts.
Related: Heart attack modeled with human stem cells
I want to further develop this research by combining the organ chip technology of Harvard and the iPS cardiomyocytes of Okayama University. Besides, I want to find the common molecular mechanism between myocardial infarction and stroke, and hopefully develop an effective prevention strategy for these diseases.

Ken Takahashi